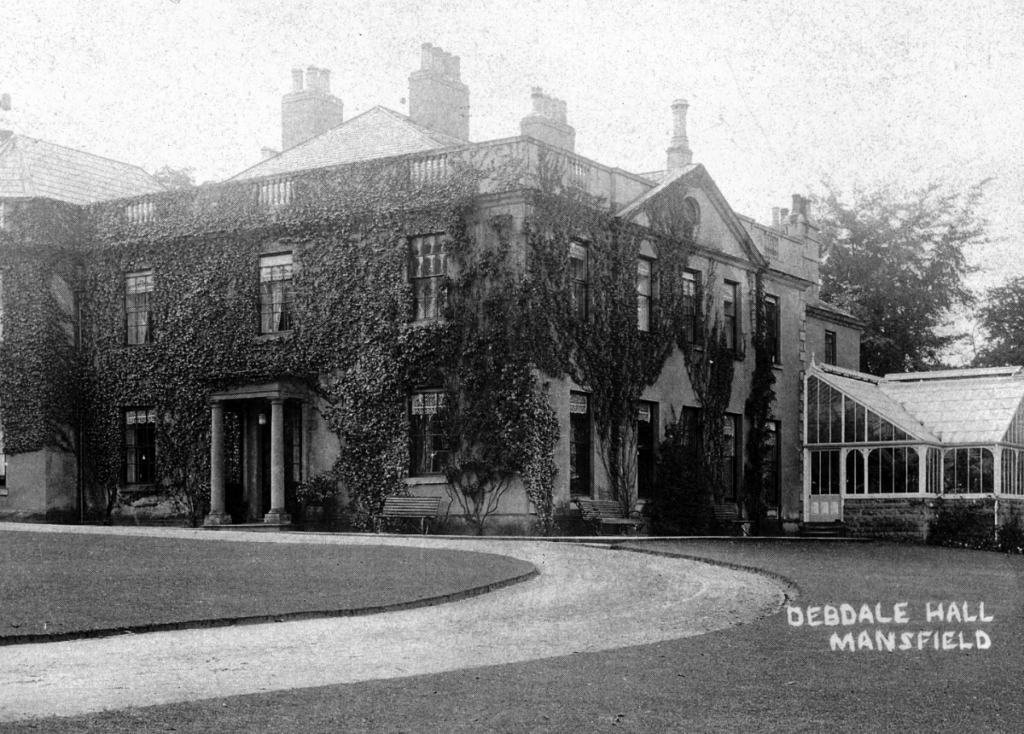 Debdale Hall / Thistle Hill Hall
The history of the building and the people who lived there. 
Thistle Hill Hall was built on the site in Debdale Lane probably during the reign of King Charles I and was the home of the Chappell family. A John Chappell was known to be resident in the parish in 1642, a contemporary of Sir John Digby of the Manor House.
John Chappell's only daughter Elizabeth married the Rev William Mompesson, Vicar of Mansfield. Their daughters were Margaret, Mary and Anne (William's grandfather was the Vicar of Eyam at the time of the plague in 1665).
Debdale Hall replaced the original house and was built in about 1795 for Miss Anne Mompesson on the area known as The Roughs. It is a Grade II listed building lying just within the parish boundary. On the 1899 Second Edition OS Map of Mansfield Woodhouse, Rough Lane ran behind Debdale Hall and parallel to Debdale Lane.
I would suggest that the late 18th Century stock mill which stood on Debdale Lane was built to cut the stone hewn from the adjacent quarry specifically for the building of Debdale Hall. The last owner of the mill was John Coke in 1840 and it has subsequently fell into disrepair. The mill would have been clearly visible at that time standing on the slopes above Debdale Lane on the opposite side to Debdale Hall.
After Anne died Debdale Hall passed to her sister-in-law, who in turnpassed it to her daughter Elizabeth Woodhouse. Then in 1800 Elizabeth sold Debdale Hall to George Wragg who in April 1801 sold it to Henry Banks. He became a partner in the Pinxton China Works in 1802.
By 1803 Henry was bankrupt and his bankers sold Debdale Hall and the 150 acre estate to John Coke, who in 1796 had founded the China Works.
John Coke was born in 1776, the third son of the Rector of Pinxton. He married Susanna Wilmot, the daughter of Francis Wilmot of Trusley, on 26 April 1806. Also that year he gave up the China Works and started to further develop the Pinxton Coal Mines.
Their only son, also called John, was born in 1808 but he died at the young age of 19.
John Coke was a JP and he laid the foundation stone of the Town Hall in Mansfield on 21 July 1835. He died at Debdale Hall in 1841 and was buried at Trusley in Derbyshire. Seven years later his widow Susanna died.
John's nephew and subsequent heir, Edward Thomas Coke, was born in January 1807. He served in the First Burmah War with the 45th Regiment in Rangoon in 1825. Under Sir Archibald Campbell they affected the settlement of Moulmein and Edward was awarded the Ava Medal. He later joined the 69th Regiment and retired in 1835, the year in which Debdale Hall was settled on him and the year of his marriage to Diana Talbot, a direct descendant of John Talbot, 1st Earl of Shrewsbury. Edward and his family lived at Debdale Hall from 1848, after the death of his Aunt Susanna, until 1863. In retirement he joined the 1st Derbyshire Militia.
The Census Returns for 1851 records Edward Thomas Coke and his family living at Debdale Hall: Edward Thomas Coke, aged 44, a magistrate; Diana Coke, his wife, aged 35; his sons John Talbot and Beresford and his daughters Jane, Diana, Isabel, Alice, Annie, Aimee and Kathleen.
Their servants also recorded as living there were:
Susan Cobbett, governess; Francis Foster, butler; William Barlow, footman; Mary Hancock, cook; Maryann Catlin, nurse; Elizabeth Barratt, nurse; Mary Wigley, housemaid; Rebecca Lee, housemaid; Ellen Spencer, dairymaid.
White's directory of 1857 shows that Edward Thomas Coke Esq, of Debdale Hall, was a magistrate in the county of Derby. The latter part of his life was spent on the Continent and Debdale Hall was leased to Charles Hugh Lushington in the 1860s and 1870s.
In the 1871 Census Charles lived at Debdale Hall with his wife Cara Eleanor and daughters Kate, Minna, Evelyn and Nora. He was formerly engaged in the Bengal Civil Service. Their servants who lived there then were Anne Alexander and Fransjiska Andree, governesses; Janet Laurie, housekeeper; Emma Hanson, cook; Emily Monk, lady's maid; Ellen Usher, laundry maid; Ellen Hoare, housemaid; Annie Ryalls, kitchen maid; Jane Arnold, under laundry maid; Harriet Neale, scullery maid; Fanny Philips, under house maid; William Ludlaw, footman; and Mary Gibbs, nurse.
The 1877 first edition Ordnance Survey map of Mansfield Woodhouse clearly showed a maze in the grounds of the hall, thought to be a replica of the one at Hampton Court. There is also an ice house in the grounds but that is now in a derelict state.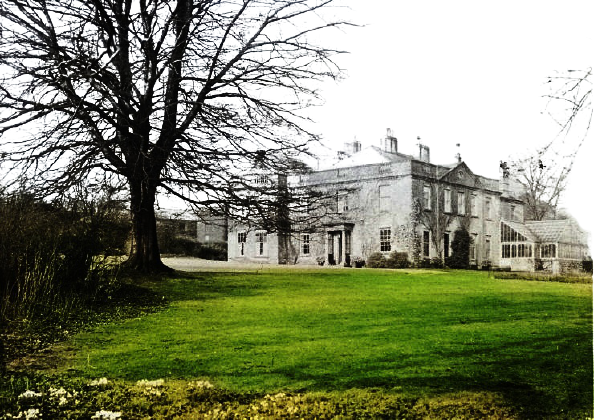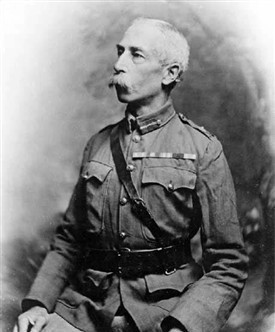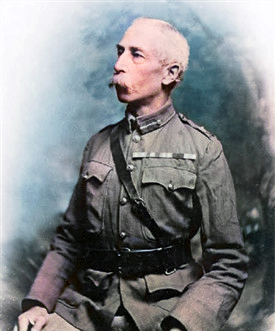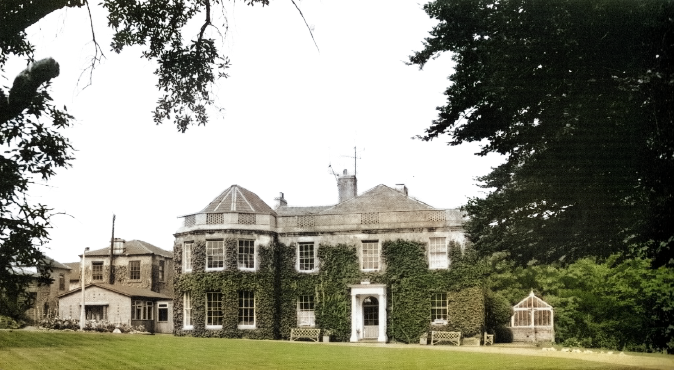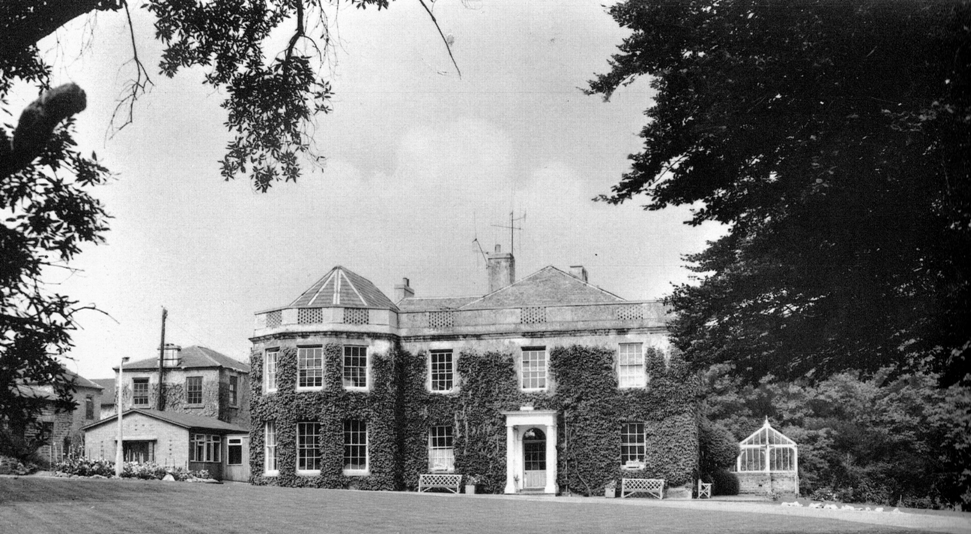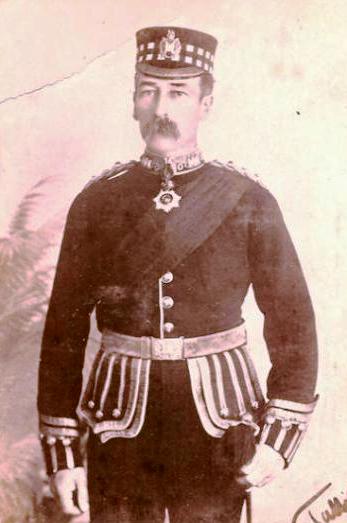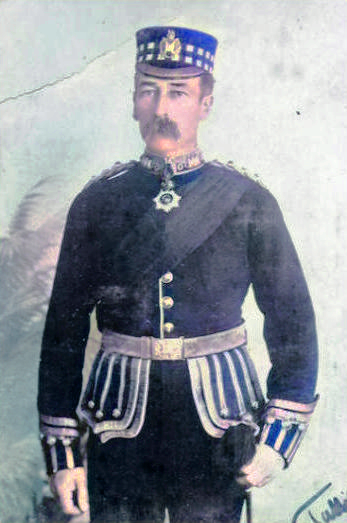 The 1881 Census reveals that the Coke family were once more in residence at Debdale Hall. Edward Thomas Coke, aged 70, is referred to as a Colonel and JP for the County of Derbyshire who lived there with his wife Diana, and daughters Diana and Aimee and servants Emily Aldersay, cook; Maria Hallam and Harriet Wells, housemaids; Rebecca Ball, kitchen maid; and Henry Cambell, footman.
Edward Thomas Coke died in 1888 and his wife Diana died in 1895.
Edward Thomas Coke's eldest son John Talbot Coke was born in 1841 and married Charlotte Fitzgerald in 1867. He joined the Armed Forces in 1859 and served in Canada, India, Egypt and South Africa. The Census of 1891 records him as a colonel in the Army and living at Debdale Hall with Charlotte and his daughters Geraldine and Isabelle and servants Ruth Hilson, cook; Sophia Luig, lady's maid; Mary Bowen, kitchen maid; Alice Cross, housemaid; Nellie Clements, under housemaid; and William Goulding, footman.
John Talbot Coke's promotions took him to the rank of Major General and he was mentioned in Despatches and was awarded several medals.
In 1900 he led his troops, the 10th Brigade Natal Field Force, in an assault on the Boers at Spion Kop. He returned to Mansfield Woodhouse in February 1901 and was hailed a hero. People in Britain were still reeling from the death of Queen Victoria. However, at Mansfield Woodhouse some ten ceremonial arches were erected along the length of the High Street and Station Street and a brass band accompanied the procession of local dignitaries and parishioners to give the Major General a hero's welcome. Two months later he was elected chairman of Mansfield Woodhouse Urban District Council. Local storytellers relate how when the Major General looked out of his upstairs window at Debdale Hall, towards the township of Warsop, he remarked how much the landscape was similar to that at Spion Kop in South Africa and so our English hamlet of Spion Kop was named after the battle.
John Talbot Coke was holidaying in Bath having booked in at the York House Hotel on the night when the 1901 Census was taken. His wife Charlotte recorded as a literary author remained at Debdale Hall with daughters Diana and Dorothy and son Desmond, a student at Oxford. Their live-in servants were Fanny Waddnups (unsure of spelling), housemaid; Elizabeth Williams, cook; Rachel Sawden, housemaid; Elizabeth Chapman, kitchen maid; James Reason, footman; James Stubbings, upper footman; Florence Candy, lady's maid.
Charlotte Talbot Coke was the co-proprietor of a women's magazine called 'Hearth and Home' and regularly gave advice about how to furnish a house. She was well known for her style and in the 1890s was asked to decorate a bedroom at Shoolbred's department store on the Tottenham Court Road in London. Also at about that time she wrote a book called 'The Gentlewoman at Home.'
She died in about 1922 and was predeceased by her husband John Talbot Coke who died in 1912 at Trusley Hall in Derbyshire.
In 1903 Sherwood Colliery opened and Francis Newman Ellis and his family took the tenancy of nearby Debdale Hall. Mr Ellis already operated a colliery at Hucknall. Originally from the Leicester area he was a Quaker and was born in 1855. He was High Sheriff of Nottinghamshire in 1917.
Mining families moved locally and the population of Mansfield Woodhouse swelled in size doubling within just a few years. The area around the colliery was developed and streets of terraced houses were built rapidly to meet the demand in Sherwood Street, Blake Street, Coke Street (named after the Major General) and Fletcher Street. Also St Catharine's Mission Church was built on Sherwood Street, nearer than St Edmund's Church, for the local miners and their families to gather in worship. Mrs Katharine Ellis, Frances Newman's wife had laid the church's foundation stone on 12th August, 1911.
The 1911 Census records that the managing director of Sherwood Colliery Francis Newman Ellis and his wife Katharine Ellis (nee Taylor) lived at Debdale Hall, which was described as having 24 rooms including four good attics. They had been married for 29 years at that point and had had four children. Two of them Alice and Christabel were also at home on Census night (Christabel would go on to serve as a nurse in the First World War).
There was a public gala at Debdale Hall Park on 22 June 1911 in celebration of the coronation of King George V. The Duke of Portland later donated Yeoman Hill Park to the people of Mansfield Woodhouse for public recreation in 1914.
John Talbot Coke bequeathed Debdale Hall to his eldest son Edward who in 1920 sold it to the Sherwood Colliery Company for £13,500. However as it was held in copyhold from the Duke of Portland's Estate it was necessary for the Sherwood Colliery Company to obtain the enfranchisement of the copyhold interest from the Duke of Portland's Estate at a cost of £14.2s 6d.
Sherwood Colliery pithead baths were built by Eastwood's Builders and were officially opened by Francis Newman Ellis in June 1934. He died that same year in the October.
There is a plaque on the south wall of St Edmund's Church in memory of Mr Ellis: 'To the Glory of God and in loving memory of Francis Newman Ellis, Knight of Grace of the Order of St John of Jerusalem in the British Realm. Born in Leicester 19 November 1855 and died at Debdale Hall in this parish 9 October 1934. In all thy ways acknowledge thou and He shall direct thy paths'.
His son Francis Henry Ellis succeeded him in 1934 and remained in control until 1947 when the Coal Board was nationalised.
According to the Electoral Register of 1939 and the Trade Directory for 1941 Francis Henry and his wife Sybil and family were living at Debdale Hall although at some point during the Second World War Debdale Hall was requisitioned to accommodate injured servicemen. It was also the base for an auxiliary fire brigade.
Applications were invited for the appointment of a resident general assistant to the matron at Debdale Hall Hostel which had accommodation for 40 evacuees. The person appointed was expected to live in and to give general assistance to the Matron in the work and organisation of the hostel and in attending to the welfare of the children. Wage £52 per annum together with board, lodging and laundry. Applications to be sent to A. Mayhall, clerk of the council to the Urban District of Mansfield Woodhouse at the Council Offices, Manor House, dated 26 March 1941.
South Nottinghamshire Joint Hospital Board invited applications for the posts of Matron and Assistant Matron at the Temporary Infectious Disease Hospital of 34 beds to be opened in 1941 at Debdale Hall. Salaries were at a rate of £150 and £135 per annum respectively together with board, lodging and laundry. Residential accommodation provided in the hospital.
After the war Debdale Hall was re-designated as a recovery hospital. The first contingent of patients, nine women and eight men, in the early stages of recovery from operations were transferred by ambulance to Debdale Hall Recovery Hospital in January 1948. The Hospital was officially opened by Sir George Edward Godber in February 1948. By 1959 there were 39 in-patient recovery beds for general surgical, orthopaedic and general medical cases. The Sister in Charge was Miss M V Stephens. Visiting times were Mondays, Tuesdays, Thursdays and Fridays 7.00 to 7.30pm; Wednesdays, Saturdays and Sundays 2.30 to 3.30pm.
In December 1960, the new £1,400 dayroom at Debdale Hall Recovery Hospital was officially opened. By 1985 Debdale Hall was sold for conversion to a nursing home.
In 2005 the Hall was renamed and once again became known as Thistle Hill Hall and it remains a specialist care home to this day.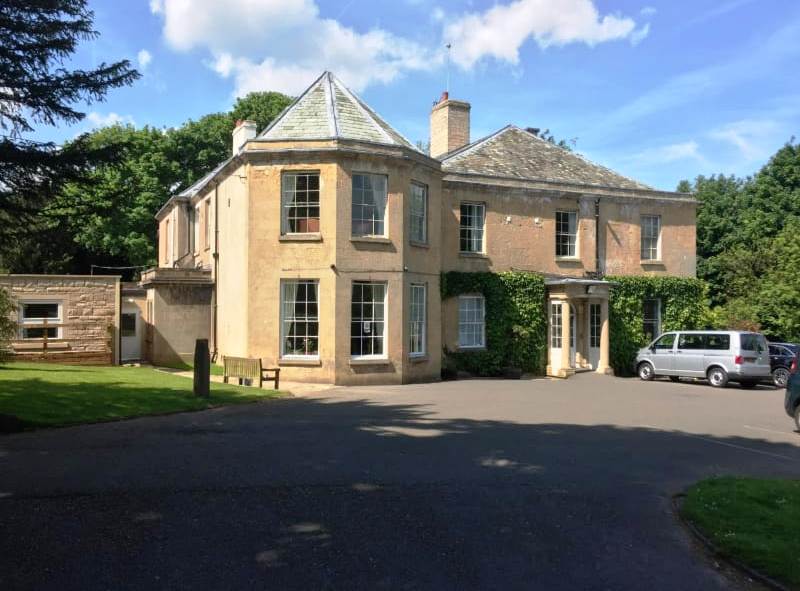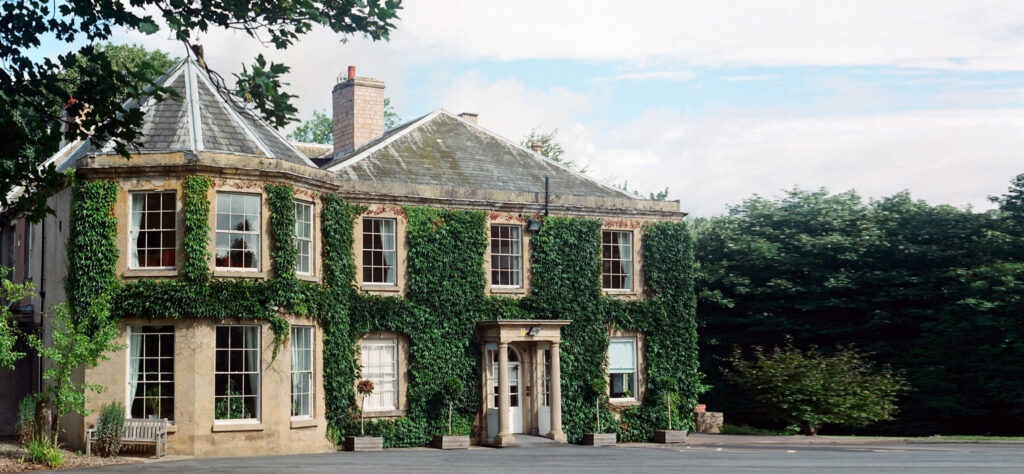 CREDITS AND SOURCES
'Pinxton Porcelain' by Barry Sheppard, Census Returns, Trade Directories and Electoral Register, Mansfield Chronicle, Mansfield Chad, Urban District Council minutes, Sherwood Colliery Records, Coke of Trusley, a family history, compiled by Major General John Talbot Coke, Research by Ann Sewell and the late Tony Barton, Charles Crapper, Jackie Combes and Roy Waggott, Linney's Mansfield Directories, Wood's Almanac, 'Household Gods, the British and their Possessions' by Deborah Cohen, Wikipedia
IF YOU HAVE ANY MEMORIES OF DEBDALE HALL THEN PLEASE CONTACT US