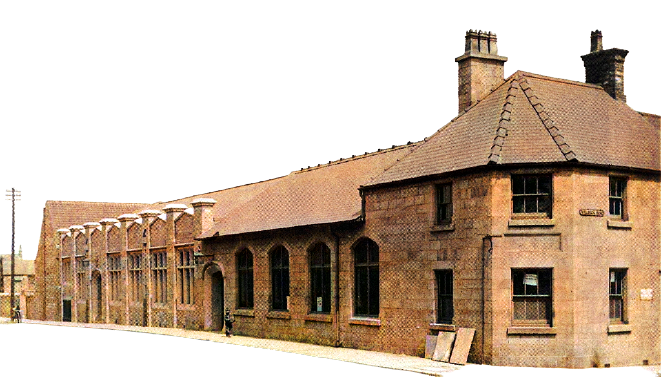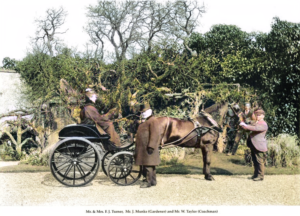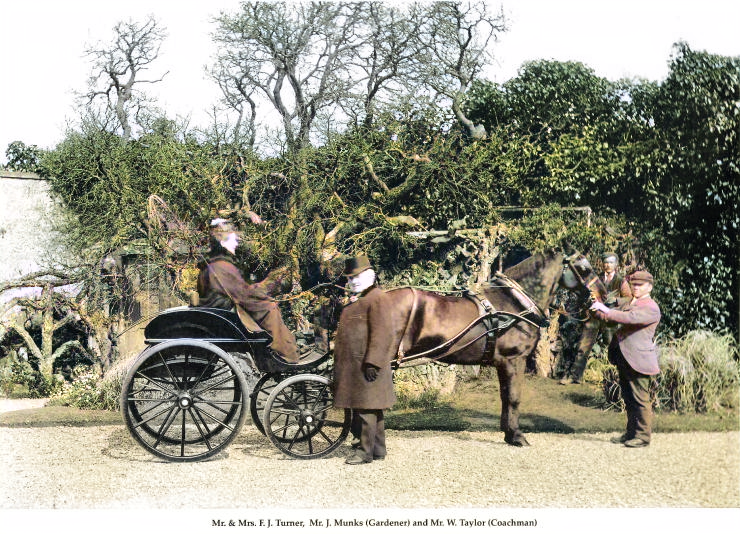 Mansfield Woodhouse had long been in need of a room for parochial purposes. This was recognised by the Welbeck Estates' land agent, Frederick John Turner, who put forward the idea to the Duke of Portland and obtained from him the gift of a valuable site at the junction of Welbeck Road and Church Street.
After Mr Turner died in 1906, long before the scheme reached an advanced stage, it was felt generally that the hall should be named in his memory.
Mansfield Woodhouse architect, Mr Frank Plant Cook, prepared the designs, which featured one large room and two smaller ones and Stevenson's Builders were chosen to construct the building.
On 18 May 1907, Mrs Need laid the foundation stone of the Turner Hall using an engraved silver trowel and a wooden mallet. Mrs Need lived at the nearby Manor House
The Hall was officially opened in February 1908 by His Grace, the Duke of Portland. He had arrived to crowds of people gathered there and children in the churchyard waving flags. Opposite the hall was a triumphal arch bearing words of welcome and assembled in a nearby marquee in readiness were a large company of ladies and gentlemen. Mr J W Stevenson, vice-chairman of Mansfield Woodhouse Urban District Council (there in place of council chairman Dr Charles James Palmer, who was away from home) read an address of welcome.
Then the Duke unlocked the door using a key presented by the architect and the building was quickly crowded. Mr J E Ellis, presided over the opening ceremony and among the guests there were Mrs Turner, Mrs Need, Miss Need, Mr Francis Newman Ellis JP, Mr Thomas Warner Turner, Mr J E Alcock JP, Mr F Armstrong, Mr George Stevenson JP, Mr John William Stevenson, Mr Richard Dent, Mansfield mayor Mr Isaac Henry Wallis, Mr R F Vallance and members of the Urban District Council.
Mr Dent gave a financial statement explaining first that the site of the hall, the cottage adjoining, together with the stone used in the building were a gift from the Duke. The cost including contractor's fee, conveyance and architect's fees of £680 with a further estimated cost of £80 to provide furnishings made a total of £760. Towards this, donations amounting to £470 had already been received and a collection made that day raised over £20. It was stated that demand for use of the hall had already been considerable and that once the outstanding debt was cleared, there was confidence the building would be self-supporting.
Mr Turner's son, Mr Thomas Warner Turner gave the Duke a vote of thanks for opening the hall and for giving him the job as land agent, so following in his late father's footsteps.
A baby show was staged at the Turner Memorial Hall and on the Turner Hall field under the auspices of the National Society for the Prevention of Cruelty to Children in 1909. Judges were Mrs A B Markham and Mr R J Parr. There were over 100 entries.
John and Nellie Munks were the Turner Memorial Hall Parish Room caretakers from 1911 to 1918.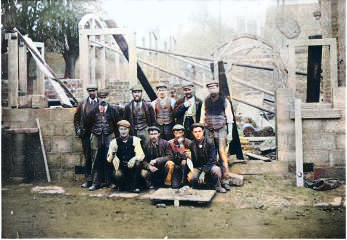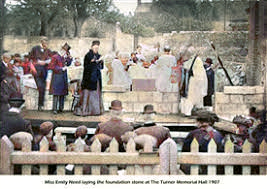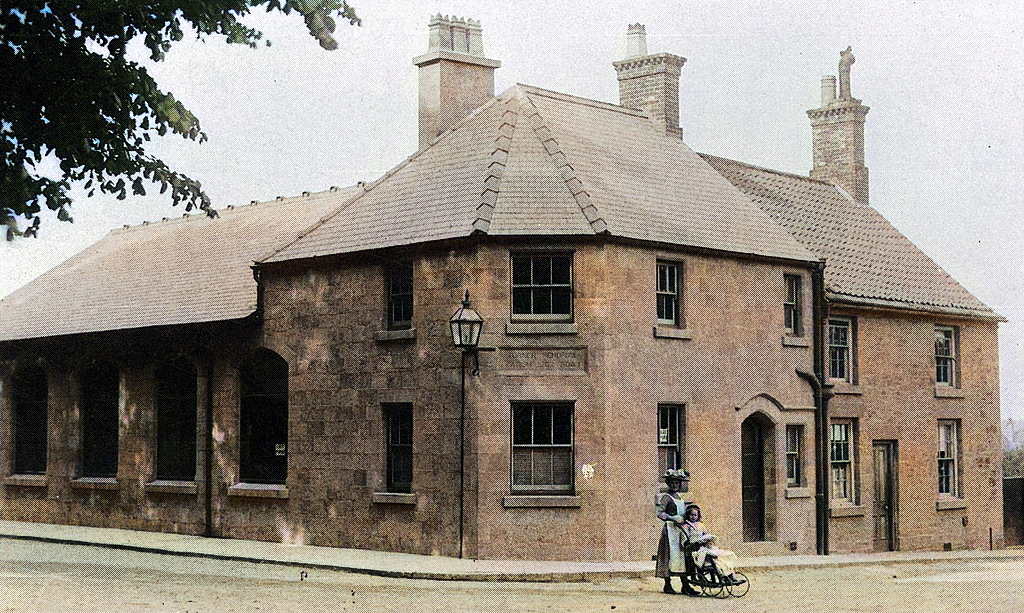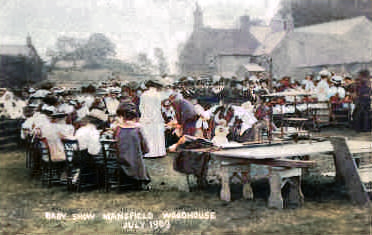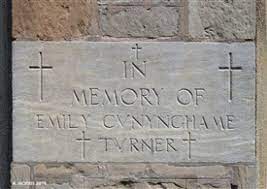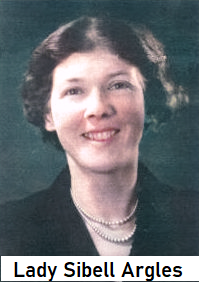 Some years later it was thought necessary to enlarge the Turner Memorial Hall to meet the development of church work and the growing demands of the parish. So in July 1924 the foundation stone for an extension was laid by the Duke of Portland and it was built in memory of Emily Cunynghame Turner, Frederick John Turner's wife, who had died on 23 November 1921.
By the November of 1924 the extension was complete and it was opened by the Bishop of Southwell and Lady Hoskins.
Building and furnishing costs totalled £3,400. By 1927 a sum of £2,200 had already been raised to pay the debt when a three day grand church bazaar was organised to raise the deficit. Admission to this grand bazaar was 6d and children under 12, paid 3d. The bazaar was opened on Wednesday 2 November by Lady Sibell Argles (daughter of the 4th Earl of Manvers) and chairman was the Rev Canon Spencer H. Elliott. At that time St Edmund's clergy consisted of the vicar, the Rev J Lowndes and the Revs R P Tinsley, F J Starmerand A J Hallmark. Honorary general secretaries were Mr A Munks of Church Hill, and Mr F E Money of High Street and the honorary treasurer was Mr John Archibald Cartwright Taylor.
The second day was opened by the Misses Need and chairman was Mr Cartwright Taylor. And the final day's proceedings were opened by her Grace, the Duchess of Portland and chairman was Mr Francis Newman Ellis. Each day began with a hymn and a string band, under the direction of Messrs H Matthews and W A Rose, rendered selections of music throughout. A special memento Christmas card was produced for the occasion.


The Mothers' Union stall offered woollen goods and children's garments and orders to repeat any of the goods could be taken. The Men's Stall, by the Universal Providers, included leather goods, pictures, clothes horses, stools, rugs, hosiery, useful goods suitable for Christmas presents, children's clothing, wool suits, sleeping suits as well as honey, chutney, fruit and plants. The Day and Sunday school stall comprised books, Christmas cards, text cards, leather goods, pictures, calendars, stationery, soaps, scents, children's games and fancy goods. The Catechism stall manned by its members supplied plain and fancy work, useful Christmas presents, a separate department for sweets, chocolate and crackers, and a bran tub 1d per dip containing an excellent assortment of novelties for children. Mrs F N Ellis, Mrs Cartwright Taylor, the Misses Ellis, the Misses Cartwright-Taylor and Miss Turner manned the fancy stall which featured souvenirs of a trip to the Mediterranean and Italy, Sussex baskets, handkerchiefs and raffia work.
On the homemade produce stall were jams and mincemeat, marmalade, lemon curd, chutney, pickles, pork pies, sausage rolls, bread, cakes, biscuits, coconut ice and Turkish delight, home-cured hams, tongue, brawn and potted meat. Also Christmas puddings ordered at the stall would be delivered during the month.
Tea sets, breakfast sets, vases, glasses, water jugs, cups and saucers to suit everyone, sets of jugs, pudding basins, baking dishes, toilet sets, egg cups and plates of all sizes were set out on the china and crockery table with Mrs Darley and Mrs Eastmond as stallholders.
There was a country produce and flower stall and behind the St Catharine's Pound Stall were members of its Women's Fellowship, congregation, catechism, and Sunday school. In the refreshment department, teas and suppers were a speciality and ices and light refreshments were served at any hour.
Exhibitors could enter a bread and cake baking competition. Details beforehand could be had from Mrs Foster of Park Road or Mrs Davis of Catherine Street. Bread loaves were to weigh two pounds and cakes, plain or fruit, one pound.
A booklet called 'Our Friends' Favourite Recipes' was published and sold at 6d especially for the occasion and contained recipes provided by local people – for example Mrs E Vallender of Station Street sent her recipe for lemon pie, Mrs T Saxton of Church Hill, hers for a delicate pudding, while Mrs Lowndes of the Vicarage gave her Christmas pudding recipe. And Scotch pancakes were the offering by Miss J. Williamson of The Poplars.
One intriguing recipe from Mr Davis, of Catherine Street for Bible cake reads as follows:
Mix 4½ cups of 1 Kings IV. 22 with 1½ cups out of Judges V.25, last clause, and 2 cups of Jeremiah 6, 20, plus 2 cups of 1 Samuel 30, 12, second clause and 2 cups of Nahum 3, 12 , 1 cup of Numbers 17, 8, and lastly two tablespoonsful of 1 Samuel 14, 25. Season to taste with 2 Chronicles 9, 9; six of Judges 4,19, latter part; two tablespoonsful of Amos, 4, 5. Follow Solomon's prescription of correct training of a youth, Proverbs 23, 14. Add a little baking powder. In measuring quantities remember Proverbs 11, 25.
And Miss L M Woodhouse of Catherine Street offered this recipe called Your Happiness:
1lb of Good Temper, 2lbs Forbearance, 1lb Patience, 1lb of Contentment, 3lbs Unselfishness, 1lb Fun, 2lbs Cheerfulness. Mix well with two quarts of milk of human kindness. Dose: one wine glassful first thing in a morning, to be repeated as soon as the effect wears off.
At the back of the booklet were several tips such as:
To reduce doctors' fees, eat plenty of fresh fruit; a little dry mustard rubbed on the hands will remove the smell of onions or other disagreeable odour from them; the rough side of a cabbage leaf will draw a wound and the smooth side will heal a wound.
Dancing at the Turner Memorial Hall in 1941. At that time it was advertised as having the best ballroom floor for the best dance bands in the district. Admission 1/3d; members of His Majesty's Forces 9d. Mr W Treweek organised the dances and Dr Preston and Mr A Treeweek were MCs.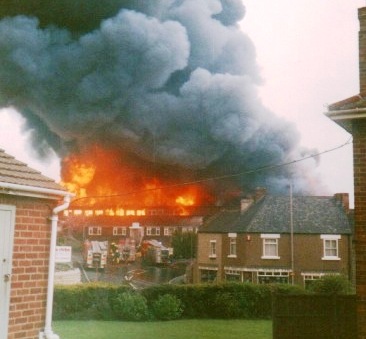 Children from Southend High School had been evacuated to Mansfield during the Second World War. Instead of going back home for the school holiday, they hired the Turner Hall on Tuesday 15 April 1941 for an evening of games, charades and dancing.
More recently another evacuation took place there when Parr's Plastics Factory on Grove Way burnt down on 6 May 1991, Bank Holiday Monday. Residents living in the immediate vicinity were taken to the Turner Hall for an overnight stay.
When St Edmund's Church was vandalised in June 1975 the Turner Memorial Hall was used for services and again in the 1980s when the church was under repair and the bells refurbished.
Ever since the Turner Memorial Hall has been open it has been used for so many purposes, for meetings of all kinds, for dinners, dances, plays, lectures, pantomimes, whist drives, keep-fit classes, flea markets, community markets, band concerts, receptions, dance classes, and much more. The list is endless, hardly a day goes by without it being in use.
SOURCES
MANSFIELD REPORTER – 7 FEBRUARY 1908. – ST EDMUND'S CHURCH BAZAAR PROGRAMME AND OUR FRIENDS FAVOURITE RECIPES, 1927. –
PARISH MAGAZINES. – CHAD NEWSPAPERS. – KEITH MORRIS' PHOTO COLLECTION.

'I WONDERED WHY HUCKNALL TORKARD'S MP MR J ENELLIS WOULD PRESIDE OVER THE OPENING CEREMONY OF THE TURNER HALL AT MANSFIELD WOODHOUSE. MANSFIELD'S MP AT THAT TIME WAS MR ARTHUR MARKHAM. POSSIBLY THE ANSWER COULD BE THAT MR TURNER, THE DUKE'S LAND AGENT GAVE MUCH ASSISTANCE TO THE TOWNSHIP OF HUCKNALL TORKARD IN 1878 IN OBTAINING A PUBLIC WATER SUPPLY. MR ELLIS, THE THEN CHAIRMAN OF THAT LOCAL AUTHORITY, HAD COME TO MANSFIELD WOODHOUSE TO LAY HIS CASE AND FOUND MR TURNER VERY HELPFUL. SO THERE LIES A POSSIBLE REASON AND CONNECTION BETWEEN MR ELLIS AND THE WELBECK ESTATES.'
ST CATHARINE'S CHURCH WAS ON SHERWOOD STREET AND WAS BUILT AS A MISSION CHURCH FOR ST EDMUND'S CHURCH.
– ANN SEWELL, OLD MANSFIELD WOODHOUSE SOCIETY ARCHIVIST.