If ever there was a heartfelt tale to tell of one house, then there is one no more so than the story of Park Hall.
Nothing remains now of what was a hundred years ago a very grand, beautifully furnished house with some 40 rooms in all.
The house situated to the north east of Mansfield Woodhouse near to the boundary with Sookholme and Nettleworth was built, it is thought, for the Digby family in the 1600s.
Ownership/Occupancy
The Digby family owned Park Hall until 1736. The Digbys also had the Manor House at Mansfield Woodhouse. One member of the family, Sir John Digby, supported King Charles I in the English Civil War, fought for and secured Newark for the King, and was knighted in 1642.
Then with no legal male heirs to their dynasty, the Digbys sold Park Hall to Mr John Hall, of Nettleton Hall, Lincolnshire, and Hatfield Peverel, Essex, in 1736. John was born at Nettleton in February 1699, the son of Catharine and Joseph Hall. John and his wife Hester moved to live at Park Hall and stayed there until they died. Hester died 12 January 1761 aged 56 and John died on 8 June 1763 aged 63.
John's son, Urban Hall served with much distinction in the Blues and fought in the Seven Years War at the Battle of Minden in August 1759. He married Mary Gould on 27 November 1764. He later retired from the Army and lived as a country gentleman at Park Hall. VIn 1770 he was High Sheriff of Nottinghamshire. Mary died on 23 October 1787 aged 62 and Urban died on 18 April 1808, aged 74.
Urban and Mary's son was Major General John Hall. He was born on 10 April 1769 and married Letitia Brock in 1802. He commanded the 23rd Welsh Fusiliers, under Sir Ralph Abercromby, at the landing in Egypt in March 1801 which resulted in the Battle of Alexandria. John died on 26 July 1823 aged 53 and Letitia died on 19 May 1870, aged 87.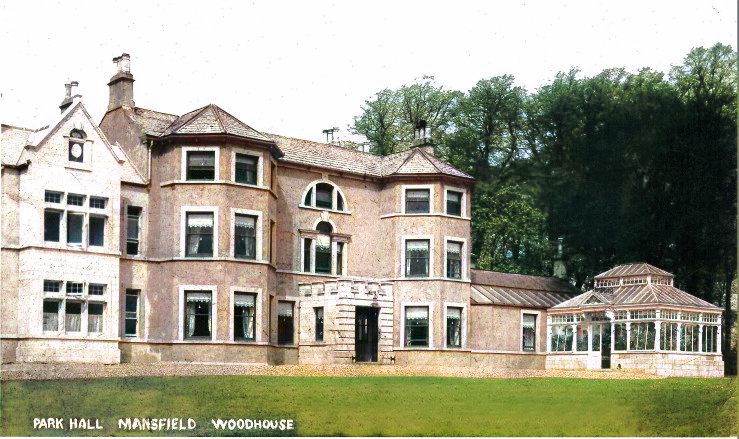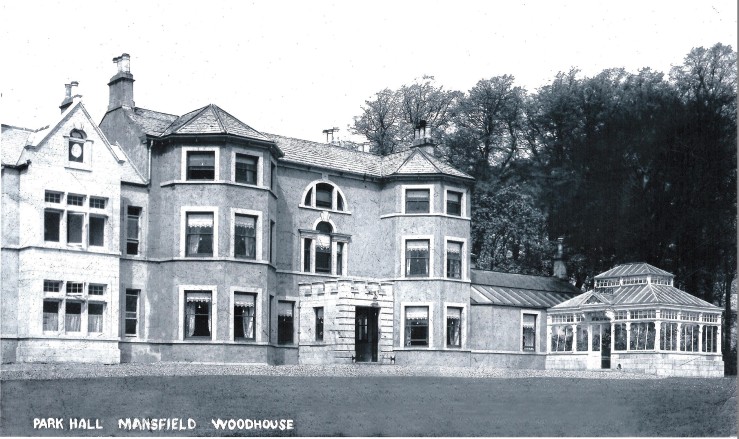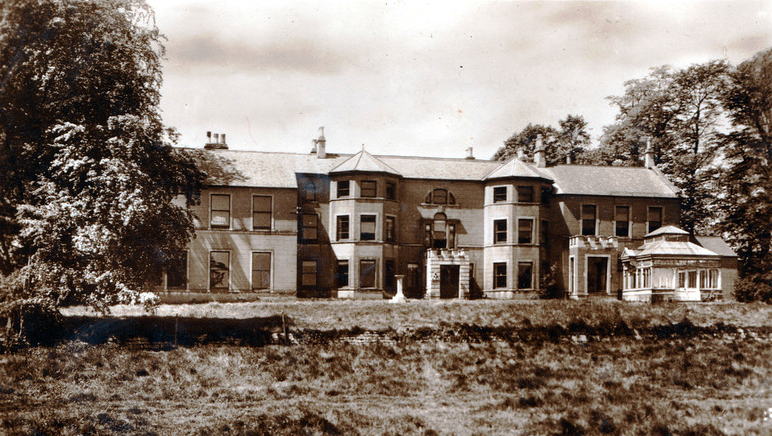 John and Letitia's son was Captain Francis Hall who was born in 1805 in Glasgow where his father was at that time in command of the Northern District. Coming from a family of soldiers it seemed obvious that Francis would join the Army and he served with the 7th Hussars for seven years mainly in Ireland. His regiment had, some years before he joined, distinguished themselves at the Battle of Waterloo. After his accident when he fell from his horse which laid him up for several months, he felt compelled to leave the Service and at that time his rank was that of Captain. He married Mary Ann Bilbie on 1 March 1832. The 1841 Census shows that they were living at Park Hall with a bevy of servants to look after them including a butler, groom, footman, housekeeper, lady's maid, laundry maid, housemaid and dairymaid. Unable to ride again, nevertheless he was a brilliant shot, and an accomplished deer stalker and angler and he did serve in the Yeomanry for some time.
For many years he had been chairman of the Mansfield branch of Magistrates, was High Sheriff in 1846 and for 40 years he was deputy lieutenant for Nottinghamshire. He had the hard task of reading the Riot Act at the Nottingham Riots. A landed proprietor of some 615 acres employing 39 labourers and boys, his land had increased to 743 acres by 1881, but his labour force remained about the same.
A great benefactor to Mansfield Woodhouse, if anyone needed help then they knew they could rely on Francis Hall. Every year he would loan a wonderful display of tropical plants, from his own greenhouses, to the Mansfield Woodhouse Cottage Garden Society for their annual fetes. In 1877 he agreed to provide stone from his quarry, for all of the building of the new district hospital at the Four Ways junction, and the transport to get it all there.
In 1878 Francis Hall established a swimming pool on the estate and a charge of a penny a week was made to the public. It was open six days a week, Tuesdays and Fridays were ladies' only days.
Francis would sit for hours in his library scanning the Park using his field glasses watching the wild ducks on the lake and on the island. He died after a short illness on 5 October 1888 and is buried in the family vault beneath St Edmund's Church, alongside his wife Mary who predeceased him. He and Mary had no children.
After his uncle Francis died, William Welfitt Hall, inherited the Park Hall Estate.
Bell Number Six in the tower at St Edmund's Church, Mansfield Woodhouse, was provided by William in 1892 in memory of both his Aunt Mary who died in 1877 and his Uncle Francis who died in 1888.
As Francis had embraced community life, so did William. He served on the old Local Board and then joined the fledgling Urban District Council and between 1895 and 1901 was its chairman for five years out of those six. Joseph Gething interrupted that run as he was chairman from 1897 to 1898.b William chose to step down in 1901 because there was a problem with sewage contaminating Park Hall Lake and he had asked the Council to deal with it. He felt that the Councillors could discuss a new sewage scheme in a better way without him present and he would therefore not have a conflict of interest whilst in office. He was also a magistrate and was chairman of the directors of the Mansfield Reporter Newspaper Company. He was also a trustee of Queen Elizabeth's Grammar School, and the Brunts Charity and represented Mansfield Woodhouse at Notts County Council level. As a sportsman he was well known as one of the best shots in the county, he played cricket for Mansfield Woodhouse Cricket Club and in 1898/9 he was president of Nottinghamshire County Cricket Club. Also that year he was High Sheriff and Deputy Lieutenant of Nottinghamshire.
William died aged 45 on 14 October 1903 at sea, while returning from Canada where he had been visiting his mother and brother, a visit he made each summer. A tidal wave struck the steam liner, the Royal Mail ship the 'Etruria' and he was flung some way along the deck and landed with full force on some gear and obstacles. He died of his internal injuries. Several other passengers were injured but he was the only fatality. He had neither married nor had children and he was buried in the family vault at St Edmund's Church.
In the 1911 Census Francis Hall, a retired barrister, and his wife Flora were recorded as living at Park Hall. They had both been born in Canada and he was the nephew of Captain Francis Hall. They remained childless.
At some point after 1911 the decision was made to move back to Canada and the contents of Park Hall including antique silver, china, furniture and paintings were removed and taken to Canada in about 1915. He died in 1928, aged 72, and was buried in Guelph, Wellington County, Ontario, Canada.
Several documents and papers relating to the Hall Family of Park Hall, are lodged with the University of Toronto Library.
Through the intervening years to 1926 the house was then let to tenants.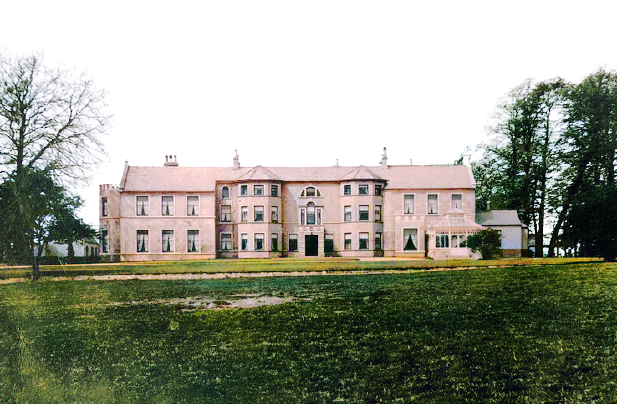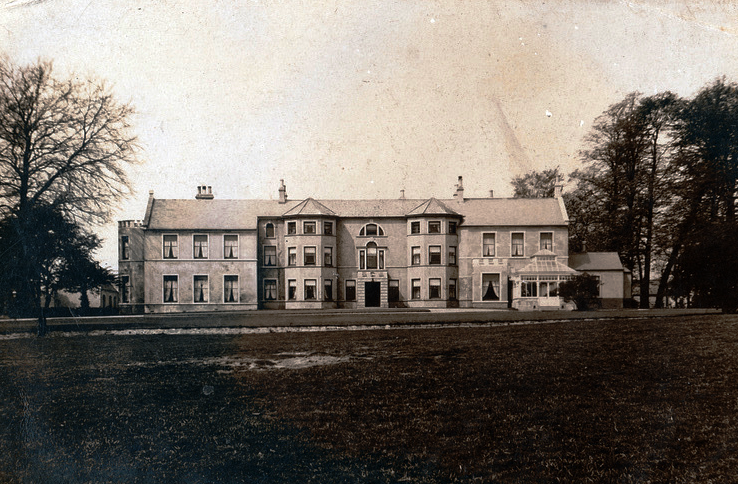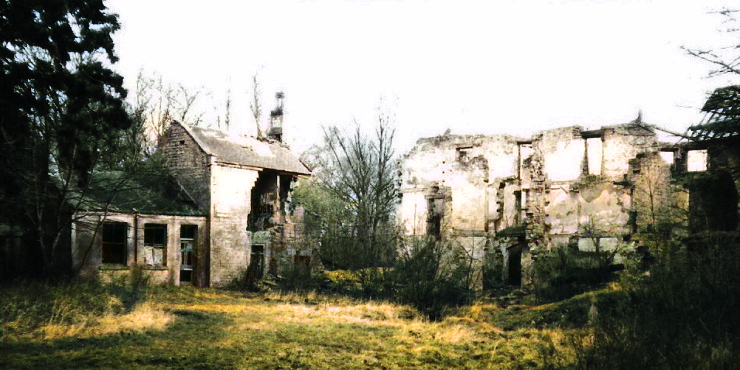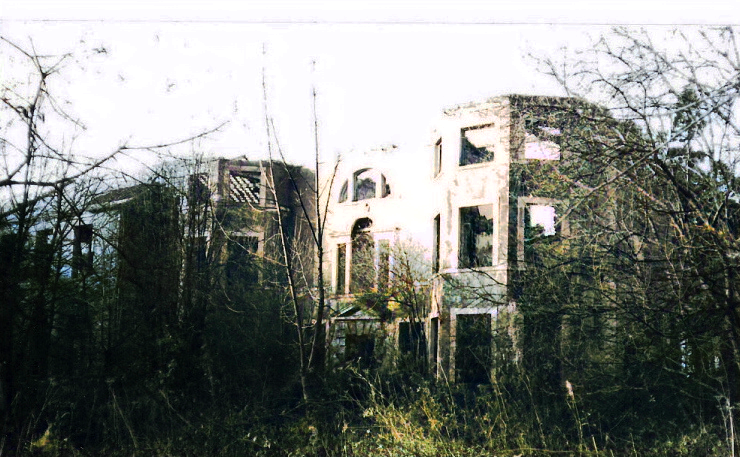 Estate For Sale
The Park Hall Estate was put up for sale in 87 lots and auctioned on 26 July 1926. In the auction catalogue it stated that Park Hall was then in the occupation of Mr John Plowright Houfton who was due to leave there on 29 September 1926. He had been Mayor of Mansfield in 1912, High Sheriff of Nottinghamshire in 1922 and the Member of Parliamentfor East Nottingham in 1922. In the June of 1929 he was knighted in the King's Birthday Honours but sadly died in the November, aged 72.
Park Hall could be approached by either of two long carriage driveways, one was from the Warsop Road, along the A60, and the other from Park Hall Road.
In the kitchen garden herbaceous borders flanked the wide path to the greenhouse where peaches, nectarines and figs were grown.
At the house an entrance porch led to a lounge, large enough to have two fireplaces and off it there was access to a circular staircase which featured a wrought iron balustrade. Other reception rooms included a small drawing room, a large drawing room, leading to a conservatory; a morning room or tea room, and a dining room. Among the many bedrooms were eight for servants.
In Later Years
After the sale and in subsequent years Park Hall was used as a cyclists' hostel and later requisitioned for use by the Army. In 1928 the Midland Motor Cycle Dirt Track Racing Club held a neck and neck dirt track racing event there.
In the early 1940s there was a sale, in Hamilton, Ontario, Canada, of the contents from Park Hall which included the antique silver, furniture, paintings and porcelain.
By the 1980s Park Hall was in ruins.
CREDITS AND SOURCES INCLUDE:
CENSUS RETURNS, DIRECTORIES, THE 1926 AUCTION CATALOGUE, RESEARCH BY ROY WAGGOTT AND ANN SEWELL, THE INTERNET, ST EDMUND'S CHURCH PARISH MAGAZINES, THE MIDLAND MOTOR CYCLE DIRT TRACK RACING CLUB LEAFLET AND LOCAL PEOPLE'S MEMORIES AND THE PHOTO OF PARK HALL IN ITS HEYDAY IS BY THE SHERWOOD PHOTOGRAPHIC COMPANY AND THE PHOTO OF THE BUILDING IN RUINS IS BY KEITH MORRIS.