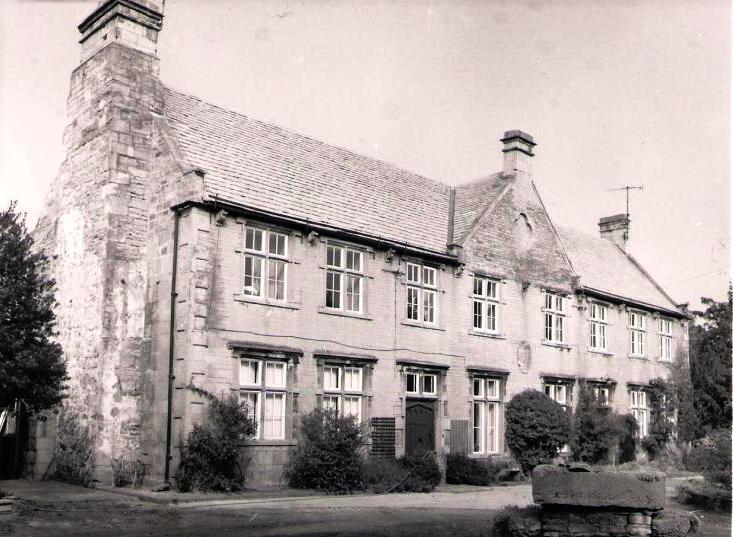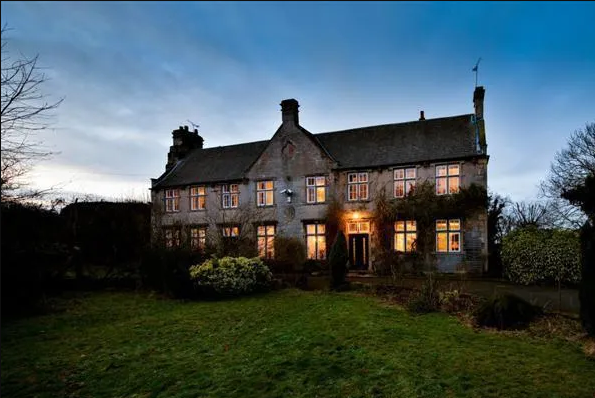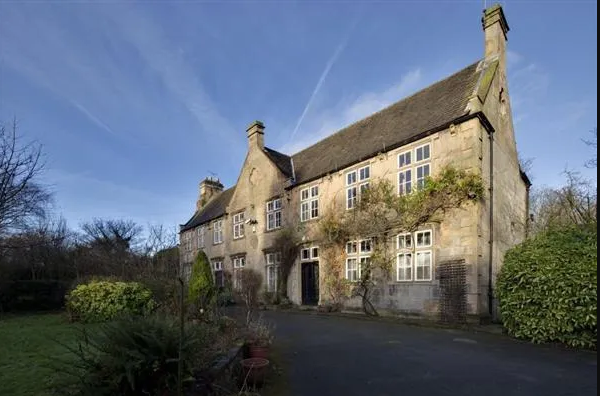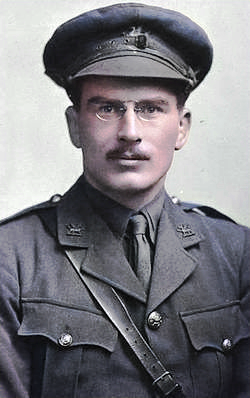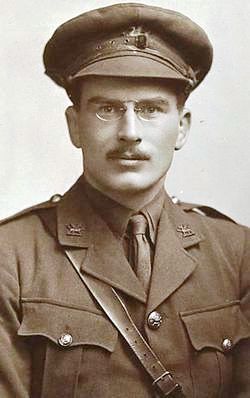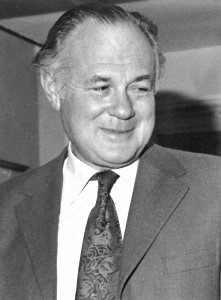 Dr John Francis Neil Cheshire Ward McQuaid
The Priory is a grade II* listed, timber framed building that originates from the 15th century. It has over the centuries been altered, added to and clad in stone. Its land became known locally as the Priory Grounds and some of its boundaries formed a triangle enclosed by Station Street, Priory Road and the grounds of the large house next door called The Grange.
Little is known of The Priory's very early history and there is no evidence to suggest that the house has ever been a priory or a religious building at all. Many of the ancient large houses of Mansfield Woodhouse were not given names and it is very difficult to work out which building the old documents and books refer to. For example, the Dand family were great benefactors and had significant connections to Mansfield Woodhouse and did live in the village but exactly where is not known. Their house could have been The Priory, The Grange or the Manor House, to name but three important buildings very near to each other. Perhaps more documents will come to light over time and reveal more significant information. Moving forward to the latter half of the 18th Century, The Priory lay in the Manor of Mansfield and the Manor was held by the Duke of Portland. After the Second Duke of Portland died in 1761 and his wife Margaret's death in 1785, The Priory was purchased by John Coke, whose family owned Brookhill Hall at Pinxton. This next paragraph is conjecture but it is recorded that landowner Henry Thornhill rented a house at Mansfield Woodhouse at around the same time that he himself leased some 15 acres of his own land in the Pleasley Manor to the five partners Henry Hollins, Thomas Oldknow, John Cowpe, John Paulson and William Siddon, who wished to establish cotton spinning mills at Pleasley Vale in 1784. It is also recorded that Henry died at this house in 1792 and that the architect William Wilkinson then moved in. Another source records that William Wilkinson occupied The Priory. So, can I put 2 and 2 together and suggest that the house that Henry rented was indeed The Priory.
William Wilkinson was responsible for designing among others, Broom House (now the Midland Hotel, Mansfield), some houses along the Chesterfield Road, Mansfield, and Carr Bank House in Mansfield in 1805 for Mr Stanton who owned Stanton's Mill in Bath Lane. One of William's favourite design techniques involved building pillars and porches and creating faux battlements on the roofs of buildings, so may I be so bold to think that he may have been involved with the designs for embellishing those early 19th century features on the Manor House and Woodhouse Place, both at Mansfield Woodhouse.
The Priory's owner John Coke established the Pinxton China Works in 1796 and by 1803 had purchased Debdale Hall, at Mansfield Woodhouse, nearby to The Priory. About 1819 John was also involved with a new railway which transported coal from his colliery at Pinxton to the Portland Wharf at Mansfield. In 1830 John was appointed High Sheriff of Nottinghamshire and he laid the foundation stone for Mansfield's new Town Hall, on 21 July 1835.
Trade directories for the 1820s show that William Wilkinson was still working as an architect based in Mansfield Woodhouse. Perhaps he still lived at The Priory then.
John Coke's only son, John, by his wife Susannah (nee Wilmott) died in 1828 at only 19 years of age. So, when John senior died in 1841 his estates including The Priory passed to his nephew Edward Thomas Coke.
The Tithe Apportionments of 1844 to 1845 for Mansfield Woodhouse show Edward Thomas Coke as owner and occupier at The Priory at that time. The next evidence we have of occupants at The Priory is Sarah Sophia Coke, the daughter of D'Ewes Coke of Brookhill Hall, who married Commander George Robinson in 1827. The 1851 Census shows Sarah living at The Priory with her children Anne, Henrietta, Charles, Ellen and Henry and a bevy of eight servants. Her husband, a serving Naval Officer was not at The Priory on Census Night so was more than likely on duty. They were both named as resident there at The Priory in 1861, as were their daughters Henrietta and Catharine and five servants.
George died in 1867 but Sarah continued to live at The Priory in widowhood and is shown there in the 1871 Census together with four of her children and five servants. No family lived at The Priory on Census Night 1881, only servants. I can't find out where Sarah was residing that night but I think she was still the occupant at The Priory because her housekeeper in 1871 Annie Booth was still recorded as living at The Priory in 1881. Also, the 1881 Directory for Mansfield Woodhouse indicates that Mrs Robinson was a resident of Mansfield Woodhouse.
Sarah died on 27 May 1891 but had vacated The Priory at least six years before that. The 1885 Directory for Mansfield Woodhouse shows that William Abraham Hodges was living there and it is on record that his son Harold Augustus Hodges was born there on 22 January 1886. William was the manager of Samuel Smith & Co, bankers, Market Street, Mansfield. The family had moved there from No 1 Market Place, Mansfield. In the 1891 Census the occupants of The Priory were bank manager William Abraham Hodges and his children Jessie, Leonard, Leslie, Harold and Reginald, and four servants. William's wife Augusta was away visiting her parents in West Derby, Lancashire.
Harold became a noted sportsman, playing cricket for Nottinghamshire and rugby for Nottingham and England. When war broke out in August 1914, he was a junior master at Tonbridge School in Kent. Harold volunteered to serve his country in the First World War and received his commission later that year. In 1915 he was posted to France, and served with the 3rd Battalion of the Monmouth Regiment and was mentioned in Despatches twice. He was also wounded twice, once in the Second Battle of Ypres in the spring of 1915 and again in 1917. He was then attached to the 11th Battalion of the South Lancashire Division. Various war records differ as to the date of his death. I suspect he was reported missing in action on 22 March 1918 and declared deceased on 24 March 1918. He had entered a small factory between Ham and Eppeville to make contact with a British Battalion but instead encountered enemy troops and was shot dead. Initially he was buried in Ham German Military Cemetery, but then his body was exhumed and reburied in Roye New British Cemetery in France.
Very shortly after Major General John Talbot Coke returned to his home at Debdale Hall from serving in the Boer War in 1901 he was asked by the Urban District Council if he would sell a small part of the Priory Grounds to enable Station Street to be widened. The next tenants to rent The Priory as shown in the 1901 Census were Mary Sophia Prance, a widow, her son Cyril, a civil engineer, and her daughter Edith. Her late husband Clement Howard Prance who died in 1890 had been the Vicar of Annesley.
By 1902 The Priory was up for sale. It was advertised in the local paper with enquiries to be directed to Mr Frank Plant Cook, who was the surveyor for the Urban District Council. The next entry in the history of the house can be found in a ledger of G. Betts the High Street ironmongers when Mansfield Woodhouse Urban District Council ordered a carpet, table, bamboo table, water bottle and glass, cheese dish and cover, china, bread tray and pine soap tray, for use at the temporary infectious hospital which was based at The Priory in 1907. Dr Reginald Eastmond bought a Royal Rover Gents' Roadster cycle, with special heavy tyres for £11 from George Betts & Son at Christmas 1907. I wonder if he was the residing Doctor there at The Priory during its time as a temporary hospital. For moving on, the Census of 1911 shows he and his family living there in part of the building as by that time it had been split into two parts. The Eastmond family lived in the part of the house with eight rooms.
They were Eliza Jane, known as Jennie, nee Pryce, a former nurse at the London Hospital, Whitechapel, and her husband Doctor Reginald Eastmond, a physician, who trained there. I would lay odds on that was where they first met. They married on 28 June 1904 and had one child who did not survive beyond childhood. The Census shows Reginald's assistant Charles Henry Oliver, a medical practitioner, was also living there as were the Eastmond's two servants. Dr Eastmond was absent from the house on Census night 1911. He did serve as a Captain with the Royal Army Medical Corps at some period so he could have been away on duty. He was also the surgeon appointed to work with patients from Sherwood Colliery. Later, Medical Directories for 1935 and 1942 show that Dr Eastmond, had retired, but was still living at The Priory and that he had worked at Mansfield District Hospital. He died at Portsmouth Hospital in 1943 and Jennie died in 1951. The other part of The Priory in 1911 contained seven rooms and the Nadin family lived there. They were Raymond Nadin, a mining engineer, his wife Winifred, their one-year old daughter Patricia, a nurse and three servants. They did not live there for very long for his Probate records show he died at Brierley Hall, near Barnsley, Yorkshire, in 1920. His father Humphrey Trafford Nadin was a colliery proprietor. Becket Lindley, a wool buyer at St Alban's, Hertfordshire in the 1911 Census is recorded as living at The Priory in the trade directories for 1922 through to 1936 and his Probate record reveals he was living there at the time of his death in 1939. Mrs Mary Lindley continued to live there as recorded in a trade directory for 1941. I would suggest then that the Beckett family had moved to the seven–roomed half of The Priory after the Nadins vacated.
The Priory continued to be two residences, for example the Electoral Registers for 1947 then show two couples Elizabeth Hill and her husband Charles, a builder, and Dorothy Royce and her husband Michael, a Battle of Britain pilot, and managing director of Mansfield Shoe Company as residing there. In 1951 Malcolm and Sylvia Martin moved to live at one half of the Priory then called the Western Priory. Their son Adam was born there in 1953. They had bought it from the Royce's, and stayed there until 1964. Adam's parents were classical pianists and each had a Steinway piano and were able to play duets. After the Hills had moved out, Dr John Francis Neil Cheshire Ward McQuaid and his wife Betty moved to live in the other half of The Priory about 1955. They had met each other at St Mary's Hospital, Paddington, where she was an art therapist and he a surgeon. The Martin family moved out in 1964, and their half of the building was purchased by the Ward McQuaids and so The Priory became one household again. He started working for Mansfield Hospital in 1955 and retired as senior consultant surgeon at King's Mill Hospital, Sutton, in 1984. He was a member of the Catholic Doctors' Guild and was honoured by the Pope in 1978 being awarded a Papal Knighthood, the Order of St Sylvester, for his services to the church. He died in 1988 aged 69. Betty continued to live at The Priory for some years afterwards and she later died in Grimsby in 2012. It was around 2008 that The Priory was put on the market for sale with Mansfield estate agents Richard Watkinson & Partners. I am sure there is still a lot more to write about this lovely old house and its owners down through the centuries. Please add your memories, photographs and information.
SOURCES AND CREDITS:
HISTORY OF MANSFIELD IN THE 18TH CENTURY BY A. S. BUXTON, PAGE 103 – THE HISTORY OF MANSFIELD AND ITS ENVIRONS BY W. HARROD, PAGE 41
MELANIE BACKE-HANSEN – TRADE DIRECTORIES – HOLLINS, A STUDY IN INDUSTRY, PAGES 21 AND 29 – BURKES LANDED GENTRY, DATED 1898, PAGE 148 – LISTED BUILDINGS LIST 1986- CENSUS RETURNS- DAVID COKE STEELE, A DESCENDANT OF THE COKE FAMILY – COMMONWEALTH WAR GRAVES COMMISSION – ANCESTRY.CO.UK RECORDS – CROCKFORD'S CLERICAL DIRECTORIES – MANSFIELD WOODHOUSE URBAN DISTRICT COUNCIL MINUTES – MANSFIELD CHRONICLE JULY 5TH 1901 – RECEIPT SIGNED BY E. MARRIOTT, MATRON, APRIL 19TH 1907 – GEORGE BETTS LEDGER RECEIPT DATED CHRISTMAS 1907 – GEORGE BETTS LEDGER – MEDICAL DIRECTORIES-  TRANSCRIPTION OF THE TITHE APPORTIONMENTS FROM 1844 TO 1845, RESEARCHED BY CONSTANCE SEAGER, P25 OF 76 – ADAM MARTIN'S MEMORIES – WOODHOUSE WARBLER FOR MANSFIELD SHOE COMPANY ARTICLE – CHAD OBITUARIES – THE TIMES DEATH ANNOUNCEMENTS – THE CHRISTIAN KNIGHTHOOD INFORMATION CENTER – RICHARD WATKINSON & PARTNERS FOR SALE BROCHURE